In a hurry? Our top choice for the best blue light screen protector is the FORITO screen protector. Its UV400 protection, anti-glare, and ease of use make it an ideal choice. 
Looking for the Best Blue Light Screen Protector Panel for your computer screen? Keep reading!
We're all guilty of staring at our computers, mobile phones, and tablets all day long, right?
We do it without considering how this affects our bodies both physically and psychologically.
Let's consider the blue light emitted by screens of digital devices, for example. Blue light penetrates the retina and so may cause retinal damage, may further macular degeneration, digital eye strain and eye fatigue, blurred vision, and dry eyes.
It could also result in aggravation of symptoms for children with epilepsy, ADHD, and autism.
Another major problem is that these harmful rays of blue light that are emitted from digital screens, LED screens, and electronic devices might cause is insomnia.
Luckily, you don't have to quit using your computer just yet. You can buy yourself a blue blocker screen protector or blue light blocking glasses instead.
In this article, I'm going to review the best blue light screen protectors for both laptops and monitors.
Best Anti-Blue Light Screen Protector for Desktops
Let's take a look at the best anti-blue light screen protector for laptop monitors. I'll let you know if a reviewed model supports different screen sizes.
Top 5 Blue Light Screen Protectors for Monitors
Here are my top choices for the most reliable and durable blue blocker screens for desktop screen monitors.
Eyes PC Blue Light Blocking Screen Protector Panel Diagonal Led PC Monitor
The Eyes PC Blue Light Screen Protector is easy to install and remove. It supports all diagonal screen sizes in the 20 to 28-inch range. Note that the price differs for each screen size.
It blocks blue light between 380 nm ~ 495 nm.
This screen gives a wide range of HEV and UV light protection, thus reducing digital eye strain.
This Anti-Blue Light Screen Protector blocks harmful blue light between 380 nm – 490 nm. It also blocks 99% of UV. Installation and removal are very easy as it's made of PET material.
It supports 24-inch diagonal screen sizes. The price is significantly lower than the other blue light screen protectors on this list. A microfiber cleaning cloth is included in the pack.
The Vizomax Anti-Blue Light Screen Protector
The Vizomax Anti-Blue Light Screen Protector supports a wide range of screen sizes, from 19 to 80 inches.
Vizomax produces heavy-duty blue light filter computer screens made from high-quality optical-grade acrylic. This screen protector utilizes anti-blue light technology for optimal blue light protection. This technology is used to filter blue light between 390 nm – 480 nm.
If you're a heavy computer user, this blue blocker computer screen will reduce any Computer Vision Syndrome symptoms you may have as a result.
VizoBlueX's Blue Light Screen Protector
This is another blue blocker computer screen made by Vizomax. VizoBlueX's price falls in the average price range for this category of blue light screen filters. Screen sizes of 19 to 24 inches are supported. This screen protector should block blue light between 380 nm – 480 mm.
Thanks to its multi-coat layering, the screen protector is crack and scratch-resistant.
Although this one is a great screen protector, when using this blue light filter screen protector, you'll have to increase the original screen brightness by 15% for better display quality.
If you have a Mac monitor screen, this is a good option for you.
Anti-Blue Light Screen Filter
The Anti-Blue Light Filter supports screen sizes ranging from 19 to 32 inches. You can easily install and remove it when needed.
By using this screen filter, you'll be protected from blue light between 380 nm – 480 nm. Price also falls within the average range for this line of blue light filters.
An extra feature of this great screen monitor is that it won't only protect your eyes from blue light, but also protect your monitor against scratches and dirt.
Top 3 Best Anti Blue Light Screen Protectors for Laptops
If you're shopping for a blue light filter screen for your laptop, check out my top three choices.
FORITO Laptop Screen Protector
FORITO offers blue blocker computer screens for 11.6 to 17.3-inch laptops.
If you have a Macbook Pro or Macbook Air, this screen protector is a good option.
In addition to blocking harmful blue light, you also get UV light protection, radiation protection, and anti-glare.
You don't have to adjust your screen brightness to use this screen protector, which in turn reduces eye strain.
This is one of the best screen protectors for laptop screens and it is one of my personal favorite blue light blocking products. It's anti-reflective and you'll notice right away that it improves eye health by reducing visual fatigue and blurry vision.
Not only does it offer eye protection from harmful blue light and harmful rays, but this blue light screen filter also protects your computer screen.
Homy Anti-Blue Light Screen Protector
The Homy Anti-Blue Light Screen Protector supports MacBook Pro 13 and 15 inches, as well as MacBook Air 13 inches. It blocks 90% of blue light emitted and radiation.
This blue light filtering screen protects your eyes without jeopardizing the quality of the color and brightness of the display. The price is actually pretty good on this one you won't have to strain your budget to prevent eye strain.
LILIONGTH Anti-Blue Light Screen Protector
The LILIONGTH Anti-Blue Light Screen Protector works with 14 and 15.6-inch laptops. It blocks 65% of blue light and 99% of harmful UV rays. This screen protector is water and oil-proof. Its anti-scratch surface handles even knife cuts.
The pack includes 2 screen protectors and a cleaning cloth for a good price. It can be installed with minimal effort and leaves no residue when removed. It's also fully compatible with touchscreens.
Blue Light Filter Tips
Make sure you measure your monitor/laptop screen properly so you don't get the wrong size of the blue light filter computer screen. The screen protector should fit perfectly within the width, length + ¼ inch. The diagonal measurement should be the manufacturer's model size.
If you're using a Windows 10 laptop, this is how you turn off blue light. Go to Start>Settings>System>Display and turn the Night Light switch on. You can set the Night Light switch to turn on automatically when it's nighttime.
If you're using Mac, go to Apple Menu>System Preferences>Displays>Night Shift>Schedule. You can select the Sunset to Sunrise option so it can switch on and off automatically.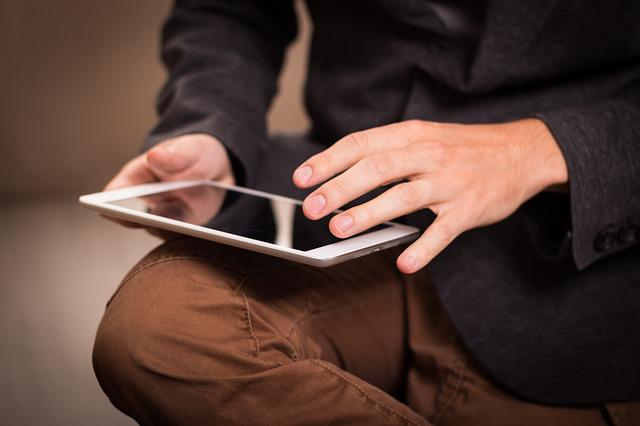 Blue Light Blocking Glasses vs Blue Light Screen Protectors – which is better?
This is a question that I often get!
If you want to improve your digital eye strain and eye fatigue and you need to choose a primary way of blue light reduction, which would you choose?
Blue light glasses or blue light filters?
I think it depends.
If you're most concerned about your laptop or desktop monitor screen, then I would choose the screen protector with a built-in blue light filter.
However, a computer is not the only thing that will emit blue light. Most of the blue light we see comes from phone screens.
If you're on your phone screen for long periods of time, in addition to the television and a computer, then that adds up to a lot of screen time.
If that's you, then I would choose the best blue light blocking glasses that I can afford and wear them as much as possible.
This will reduce eye strain by blocking harmful blue light from anything that emits it.
In Conclusion – Best Blue Light Filters for Screens
I can't stress enough how much your eye strain can improve when you incorporate blue light filters on monitors and laptops you use at home and at work.
It's possible to totally stop blue light emitted from your devices (UV light also!).
Of course, blue light blocking products are not only screen protectors but also blue light blocking glasses.
Looking back at my list of screen protectors for desktop monitors, I'd go with the Anti-Blue Light Vizomax Monitor/TV Screen Protector. It's heavy-duty, does the trick, and is made by a well-known manufacturer.
However, if you're on a tight budget, go for the Anti-Blue Light Screen Protector. You'll be paying much less and still getting protection for your eyes.
For your laptop, the FORITO is my first choice to protect you from blue light exposure.
It supports a wide range of laptop screen sizes and it provides you with strong protection from harmful blue light and radiation.
We hope that you enjoyed this article and also found it informative.
If you are struggling with eye strain or eye fatigue and decided to try one of these blue light filter screen protectors, let us know in the comments below!