In a hurry? Our pick for the best blue light blocking glasses is the Cyxus Blue Light Filter Glasses. Its durability, effectiveness, and low cost make it a great pair of blue light glasses.
Looking for a quality pair of Blue Light Blocking Glasses? You've come to the right place!
Look at your workplace and you'll see a computer or some other digital screen on every single desk with a pair of eyes staring at them.
It's no wonder that digital eye fatigue and blurry vision have become such common complaints these days.
In this article, we will focus on discussing the best blue light blocking glasses you can use to protect your eyes.
Most jobs nowadays require at least one computer screen. Even jobs that traditionally didn't involve any computers now have screens.
For example, some warehouse companies list computer skills as a requirement for their job positions. Even jobs in the retail sector involve staring at a computer screen.
As computers and other electronic devices such as smartphones, tablets, and smartwatches have become a more normal part of our daily lives, their impact on our health is becoming increasingly evident.
And even if you don't spend a lot of time in front of a computer, even televisions emit blue light that can cause issues if you watch for extended periods of time (not to mention that many people watch tv while glued to their mobile device!).
This high-energy blue light, which is blue light from a digital screen can disrupt sleep patterns, contribute to macular degeneration, degrade our eyesight, and so on.
How do we deal with the seemingly deceptive menace of blue light?
It's simple, we reduce blue light exposure through the use of the best blue light blocking glasses, blue light anti-glare coating, and blue light filters.
How to Choose the Best Blue Light Blocking Glasses
As we understand the harmful effects of blue light, it's no surprise that the number of blue light glasses on the market is increasing.
So, how do we find and get the best possible blue light glasses?
Let's take a look at some of the key elements in choosing the perfect blue light blocking glasses.
Special Blue Light Blocking Lenses
There are a number of special-purpose lens designs for blue light blocking glasses.
The most straightforward option is the single-vision lens. This lens is specially modified to provide the greatest possible comfort while you are in front of a computer screen. It achieves this by enhancing your optical focus and increasing the field of vision.
When I wear blue light glasses, this is the type that I use. They're not prescription lenses or anything special, they're just regular glasses with blue light blocking technology.
Another popular option is the progressive occupational lens. This lens offers a more excellent intermediate zone relative to the regular progressive lens. This ensures that your time in front of a screen is as comfortable as possible.
Lastly, we have the occupational multifocal lens. This lens offers an even larger near and intermediate vision than a regular bifocal or trifocal lens. They can even be tailored to your particular computer vision requirements.
Some glasses in this last category are actually prescription lenses. So if you wear prescription glasses then these multifocal glasses that have magnification options and that are also stylish eyewear will be a great option for you.
Lens Tints and Coating
In order to provide maximum possible comfort, the lens should include an anti-reflective coating, also known as AR coating.
AR coating can make a huge difference in our vision because it eliminates the possibility of reflection of light causing unnecessary strain on your eyes.
Another aspect of this lens is that it is photochromic. It is a type of lens that can protect your eyes from the high energy associated with blue light emitted from devices.
Artificial blue light has greater energy than natural blue light and can also be more disruptive to us than other light on the color spectrum. This can unnecessarily cause our eyes to strain.
Lastly, blue light blocking glasses also have a tint on their lens, mostly yellow, amber, or orange-tinted. The slight tint can reduce glare from overhead lighting as well as enhance contrast.
Best Blue Light Blocking Glasses Available
Eyekepper Vintage Blue Light Blocking Glasses
The EyeKepper Vintage Blue Light Glasses are blue light blockers that are a pleasure to wear and offer a degree of comfort that is much better than its peers.
In addition to the comfortable fit, these glasses are also quite durable, which also makes them practical for daily use. You would want these frames if you're looking for comfort, and style and at the same time, protect your eyes from most blue light emitted.
These are made using a patented design for the protective lens. As a figure of speech, this lens will block blue light rays emitting from your computer or smartphone screens more than most other blue light filtering glasses will.
This pair comes with a microfiber cloth for cleaning the lens without worrying about scratches. It also comes with a hard, zippered case so you can keep your glasses safe and ensure they last as long as their lifespan.
The stylish frames are made out of durable plastic and are registered with the FDA, ensuring high-quality plastic frames with spring-loaded hinges and blue-light lenses that will protect your eyes even after spending hours of screen time.
Eyekepper glasses will ensure that you get a full night's rest and that you can fall asleep undisrupted even if you use your phone while in bed.
Too much screen time or too much watching tv isn't a big deal for EyeKepper, these blue light blocking glasses can take it!
These are some of the best overall blue light glasses on the market.
Pros
Anti-UV protection (blocks harmful blue light and harmful UV rays)
Anti-fogging lens prevents needless distractions
Eliminates glare and its ability to strain the eyes
Blocks out all of the blue light coming from screens and prevents it from being absorbed by the eyes
Strong lens coating
Comes with a microfiber cleaning cloth and hard case
Cons
It is available in a single-frame design
Not prescription glasses
It comes with turquoise tints matching its turquoise-colored frames
Black Computer Reading Glasses 0.00
These Computer Reading Glasses 0.00 is offered as a pack, which contains two pairs of glasses. The option to buy two pairs is an excellent decision since computers and digital screens are not exclusive to our workplaces. We also use computers and tablets at our home, especially in bed, which is when we are in most need of protection from blue light.
These dark frames go naturally with their slight blue light lenses. These blue-tinted lenses are just as capable of blocking blue light as the yellow-tinted lenses, but look much better.
They offer the perfect solution to blue light exposure-induced headaches.
They will help prevent blurry vision that we experience after spending hours staring at a screen.
It will also keep your eyes fresh and rejuvenated after a long day at work. But most of all, you'd look pretty stylish wearing these blue light glasses.
Pros
Stylish design for blue light blocking glasses
It will protect your eyes from blue light rays
It prevents eye fatigue and computer-related headaches
Offers UV protection
Cons
Thick, boxy frames might not appeal to everyone
Not prescription glasses
Cannot be used as general purpose eyeglasses
These blue light glasses are like sunscreen for your eyes. Just like sunscreen protects your skin from harmful ultraviolet light rays, these glasses protect your eyes from harmful blue light rays and also offers UV protection from computer screens.
It's the best way to prevent computer eye strain and unnecessary trips to the eye doctor.
Last but not least, these glasses have been engineered with patented Sure-Flex Comfort Spring Arms, which ensures maximum possible comfort for its users.
Black Computer Reading Glasses Full Review
Cyxus Blue Light Blocking Glasses
Cyxus Blue Light Blocking Glasses are anti-eye strain glasses for computers and other electronic devices.
The frames are made out of hardened and durable plastic, and the lenses are scratch-resistant, ensuring a highly durable pair of computer glasses that will filter blue light and prevent digital eye strain.
The glasses will ensure that you can fall asleep fast even after spending a few hours watching your favorite tv shows right before going to sleep.
The frames have a classic round style, a design that is in fashion these days. It's available in two different colors, namely black and tortoise. The lens has a slight tortoise-colored tint as well, which works wonderfully with both the black- and tortoise-colored frames.
If you intend to purchase these blue-blocking glasses, you would be happy with the timeless and fashionable look and enjoy their classic vintage style.
Pros
Frame styles are available in two different colors
Have a unique tint, which will appeal to those who avoid generic styles
A large amount of blue light blocked – 99% of UV and blue light rays
Offers the best way to avoid disrupting your sleep cycle and internal clock
Cons
The blue light filtration glasses cannot be used as sunglasses or for other purposes
Not prescription glasses
The tortoise tint on blue light glasses might not suit everyone
Cyxus Blue Light Blocking Glasses Full Review
J+S Vision Blue Light Blocking Computer Reading Glasses
The J+S Vision Blue Light Blocking Glasses are computer reading and gaming glasses with 0.0 magnification.
It offers anti-blue light protection as well as protection from UV rays. The lens used in the glasses is a certified high-definition lens.
The frames have a classic rectangular style. It is made out of durable but comfortable plastic, which ensures style, comfort as well as longevity. The frame is available in a glossy black color that makes them stand out.
The rectangular frame is ideal for both men and women, and the size ensures a decent field of vision. The temples are loaded with springs, which allows for a comfortable fit for all types of head sizes.
The glasses filter blue light well and offer an easy and straightforward way to give you less blue light, which can cause excessive fatigue and stress.
The high-quality lens filters out all of the blue light rays and allows us to focus on the task at hand.
As the lens filters out the high-energy rays, only low-energy blue light is left, which has no harmful effects on your eyes.
Pros
The rectangular frame design is suitable for both men and women
The large design ensures maximum coverage of your field of vision
The spring-loaded temples ensure a comfortable fit for big and small heads
Cons
These highly practical glasses don't offer much in terms of style and fashion
Non-prescription glasses
It has the strongest yellow lenses ensuring minimal eye damage but maximum color distortion
J+S Blue Light Shield Computer Glasses Full Review
PROSPEK Kids Blue Light Blocking Glasses – Best blue light blocking glasses for kids
The Prospek Kids Blue Light Blocking Glasses offer eye protection for our kids.
These glasses block blue light but are designed and intended for children aged four and above.
Since the new generation of kids is brought up with electronic devices, it's no wonder that they're even studying while on computers and tablets.
Therefore, it has become increasingly important to provide them with protective eye gear that not only appeals to them but also protects their young eyes.
They offer precisely that since they have a design that would appeal to most kids that age.
The frames have a number of fun colors that would be attractive to young children. But more importantly, the lens has the minimal possible tint to ensure that color won't be distorted for the young and still developing eyes.
The glasses come with an extra pair of hands, and the frame has an expandable size so it can last a long time even as your kids are growing.
Pros
Bright, fun colors for kids.
Comes with an extra pair of arms.
Light yellow tint.
Extra-durable frames can take a beating.
Adjustable size to fit your kid's face even as they grow.
Cons
Very low lens tint means a low degree of glare protection.
Non-prescription eyewear
Can only be used by children aged four and above.
Blue Light Blocking Glasses for Kids Full Review
Frequently Asked Questions – Blue Light Blocking Glasses
What are the Common Symptoms of Computer Vision Syndrome?
The chances of experiencing computer vision syndrome, also known as Digital Eye Strain, significantly increase if we spend more than four hours in front of a computer screen.
Some of the most common symptoms you might experience include:
Lack of Focus
Burning Eyes
Headaches
Difficulty sleeping
Double Vision
Bad eyesight
Tired Eyes
Blurred Vision
Twitching Eyes
Neck and Shoulder Pain
Are Blue Light Blocking Glasses non-prescription?
Most glasses for the computer, like blue light blocking glasses, are indeed non-prescription.
However, if you wear prescription glasses and would like them to act as blue light blocking glasses as well, you might need a special prescription that will give you blue light protection along with your vision-correcting glasses. Prescription blue light glasses are available, but it needs to be custom-made.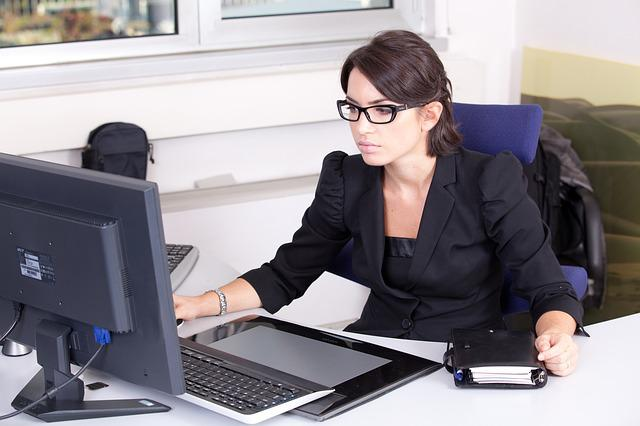 How do Blue Light Blocking Glasses Work?
Blue Light Blocking Glasses have a special lens that is capable of filtering out high-energy blue light from the blue light spectrum emitted from digital devices such as computer screens, cell phones, and even fluorescent lights.
Wearing blue light glasses will block more blue light than regular prescription lenses or non-prescription lenses.
Since these are not regular clear lenses and are special ones that filter out the harmful rays of the blue light, they allow your eyes to focus with greater ease, reduce eyestrain, and improve contrast.
They also happen to work great as gaming glasses. Screens are not only on the phone and computer but also on the television.
What is Blue Light?
There are different types of lights, some visible and some invisible.
When we talk about lights, we are usually talking about the visible light spectrum.
Within the light spectrum, blue light is the closest to UV light—the harmful invisible light. On the opposite end of the visible spectrum, we have red, which is next to the harmless infrared.
The thing is, blue light exposure is not harmful, but constant exposure can cause premature degeneration of your eyes and can mess up your sleep cycle, also known as your circadian rhythm (also known as the sleep-wake cycle).
Screen time on electronic devices, as well as LED and fluorescent lights,  emit blue lights and can contribute to sleep issues.
As we are increasingly spending a higher number of hours in front of a screen, we need to protect our eyes with blue light blocking glasses.
How much blue light is dangerous?
It's difficult to know how much is safe and how much is harmful. After all, we've only been exposed to blue light bulbs, screens, and smartphones for the last 10-15 years in the modern world.
However, we do know that we're already seeing the effects of constant screen time and we know that these glasses can help.
Do Sunglasses block blue light?
No, sunglasses are not blue light glasses.
Although they may block UV rays, they won't block harmful blue light or prevent Computer Vision Syndrome (CVS), also known as Digital Eye Strain.
Are Blue Light Blocking Glasses tested independently?
There is one aspect of all these Blue Light Blocking Glasses that could potentially make the difference; that is independent third-party testing.
Since there are still no accrediting agencies for these types of glasses, we need to rely on third-party testing labs.
Since Cyxus Blue Light Blocking Computer Glasses has each and every one of its lenses tested by an independent third-party tester, it is safe to say that this item is one of the best choices we can recommend for protecting your eyes.
Are Blue light blocking glasses FDA approved?
This is an interesting question! Actually, Gunnar Optiks glasses are FDA approved to treat Computer Vision Syndrome. That's not something that the other big names like EyeKepper, Felix Gray, or Warby Parker can say.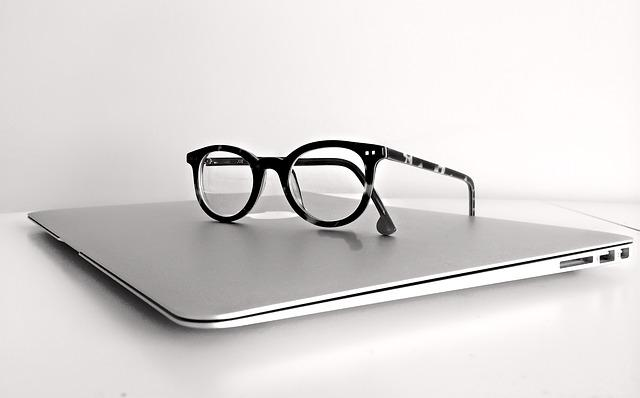 Wrapping up with the Best Blue Light Glasses
We hope you enjoyed this article and have found the best blue light blocking glasses for you!
Every pair of blue light glasses mentioned here not only is effective in blocking blue light, but is also budget-friendly, and good-looking!
If you have any questions, please let us know in the comments below!